Meet Our Team
Our physiotherapy team is highly experienced and passionate about helping all individuals get back to living a healthy and pain free life. We have gained our knowledge and skills working across many sectors such as the NHS, private practice, Ministry of Defence and elite- level sport.
We are dedicated to continually training, challenging and developing ourselves so that we are able to offer the very best in physiotherapy care.
Our considerable clinical experience gives us the ability to get to the bottom of the issue quickly so that we can get you back to the things you love doing!
Our team includes: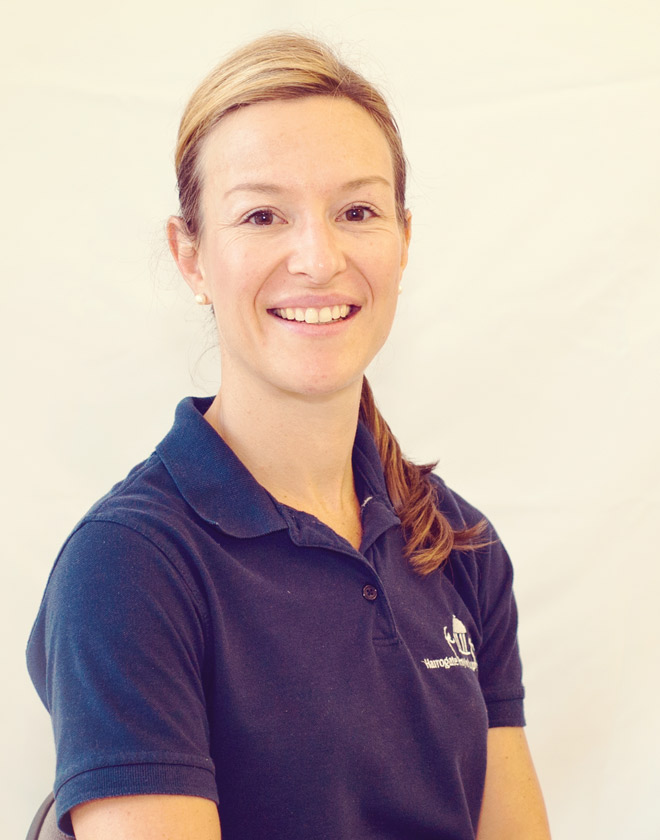 Annelize Ferreira Clinical Lead Physiotherapist & Owner
MSc (Musculoskeletal Medicine) BSc (Hons) Physiotherapy, MCSP, MSOM, AACP, PhysioFirst,HCPC Registered™
Annelize established Harrogate Physiotherapy Practice in 2010 after 10 years of extensive experience in the management and treatment of musculoskeletal and sports injuries in both the public, MOD and private sectors. In 2013 Annelize and John Drummond established the TherapyWise group of practices where patients can experience the highest standards of physiotherapy and podiatry in relaxing, friendly surroundings.
Annelize qualified with a Bachelors of Science in Physiotherapy from the University of Stellenbosch, South Africa in 2000. She holds an MSc in Musculoskeletal Medicine and was awarded the Cyriax Prize by the Society of Musculoskeletal Medicine for her research on lower limb injuries. Annelize enjoys treating all types of injuries but has developed a special interest in sports rehabilitation and the effects of manual therapy, movement, breathing practices and progressive loading on tissue and specifically tendon healing. She is passionate about helping individuals of all ages maximize their performance in sport, work and play. Annelize believes that individualised care, hands on treatment, efficient movement and education are the keys to full recovery. She has a unique, broad outlook on health and wellbeing and weaves this through her assessment and treatment of her clients' musculoskeletal problems.
Annelize has a personal interest in yoga and her passion for marrying this 'mind-body' practice with western medicine has led her to study with the Institute of Yoga Sport Science®. Annelize has become one of only a handful of Advanced Yoga Sports Coaches™ in the world to complete a certification in Yoga Sports Science™. This unique approach unites modern sport science with the ancient practice of yoga, aiming to optimise the athlete's mental and physical performance. Annelize has become the Consultant Physiotherapist for the Institute of Yoga Sport Science® course and is a member of their research faculty. She also teaches her own courses in Anatomy and Physiology to Yoga and Pilates teachers and has also hosted several webinars on the Science of movement and Breath.
Annelize loves walking in the great outdoors. Her favourite place to be is on top of a fell or summit in the Lakes or Dales. She is passionate about exercising and works out at Crossfit Harrogate, where she is being trained in Olympic weightlifting and gymnastics.
Annelize is a member of the Health Care Professions Council, Chartered Society of Physiotherapy, Acupuncture Association of Chartered Physiotherapists, Society of Musculoskeletal Medicine, Association of Chartered Physiotherapists in Sports and Exercise Medicine and PhysioFirst (Physiotherapists in Private Practice)
Your knowledge, ability to diagnose, and the treatment seemed to me to be quite extraordinary.
Very happy with all aspects of the service I received. I will recommend to others. Thank you!
I dread to think where I would have been without your treatment & advise.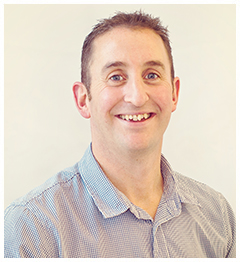 John Drummond Clinical Lead Podiatrist
BSc (Hons) Podiatry, SCP, HCPC Registered
John has been one of the leading musculoskeletal podiatrists in Yorkshire for the past 14 years with extensive experience in the private, MOD and public sectors. His clinical expertise lies in the diagnosis and treatment of lower limb conditions and injuries. His close working relationship with local physiotherapy practices and Orthopaedic Lower Limb Consultants has broadened his clinical practice and gained him his well respected reputation.
Over the past few years John has developed a keen interest in managing connective tissue/myofascial conditions with specific rehabilitation techniques such as progressive loading. His link with the Harrogate Physiotherapy Practice has lead to the development of a specialist Heel & Foot Pain Clinic specialising in tendon pain, metatarsalgias, Mortons neuroma and adolescent related foot conditions. This service benefits from John's expertise in lower limb biomechanics together with specialist physiotherapy treatment delivered by Harrogate Physiotherapy Practice.
John believes that while theoretical knowledge is an essential part of the diagnostic process, it is also important that we take time to listen to the patient's needs in order to achieve successful treatment outcomes.
John used to be an international swimmer and still trains with a local club where he gives the youngsters a run for their money!
John is a member of the Society of Chiropodist and Podiatrists and Health Care Professions Council.
To book an appointment with John please ring him directly on: 01423 544004
I can't tell you how impressed I was with the outcome of my session!