About Harrogate Physiotherapy Practice
The Harrogate Physiotherapy Practice is part of the TherapyWise group of practices and is based at the Harrogate Squash and Fitness Centre. Our spacious therapy locations enable your physiotherapist to thoroughly and skillfully assess your problem. We have the use of a fully equipped gym and studio facilities. Our multi-disciplinary team approach and well established links with local GP's, Consultants and complimentary therapists ensures effective management and optimal recovery.
Our team includes: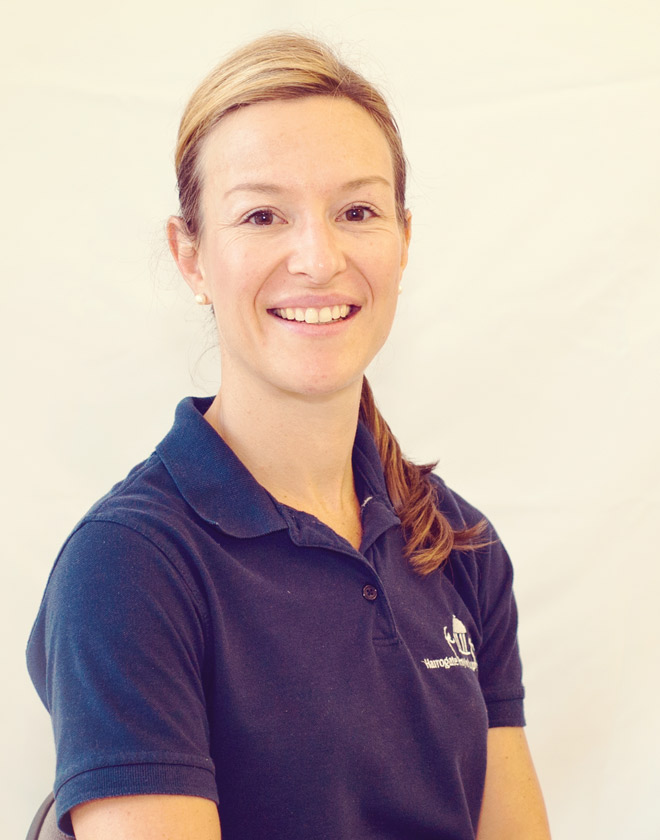 Annelize Ferreira MSc (Musculoskeletal Medicine) BSc (Hons) Physiotherapy, MCSP, MSOM, AACP, PhysioFirst, ACPSM, HCPC Registered, Advanced Yoga Sports Coach™
Annelize established Harrogate Physiotherapy Practice in 2010 after 10 years of extensive experience in the management and treatment of musculoskeletal and sports injuries in both the public, MOD and private sectors. In 2013 Annelize and her business partner John Drummond established the TherapyWise group of practices where patients can experience the highest standards of physiotherapy and podiatry in relaxing, friendly surroundings.
Annelize qualified with a Bachelors of Science in Physiotherapy from the University of Stellenbosch, South Africa in 2000. She holds an MSc in Musculoskeletal Medicine and was awarded the Cyriax Prize by the Society of Musculoskeletal Medicine for her research on lower limb injuries. Annelize enjoys treating all types of injuries but has developed a special interest in sports rehabilitation and the effects of manual therapy, movement and progressive loading on tissue and specifically tendon healing. She is passionate about helping individuals of all ages maximize their performance in sport, work and play. Annelize believes that individualised care, hands on treatment, efficient movement and education are the keys to full recovery.
Annelize has a personal interest in yoga and her passion for marrying this 'mind-body' practice with western medicine has led her to study with the Institute of Yoga Sport Science®. Annelize has become one of only a handful of Advanced Yoga Sports Coaches™ in the world to complete a certification in Yoga Sports Science™. This unique approach unites modern sport science with the ancient practice of yoga, aiming to optimise the athlete's mental and physical performance. Annelize uses the principles of yoga throughout her clinical practice to optimise mental and physical wellbeing. She has become the Consultant Physiotherapist for the Institute of Yoga Sport Science® course and is a member of their research faculty. 
Annelize loves walking in the great outdoors. Her favourite place to be is on top of a fell or summit in the Lakes or Dales. She is passionate about exercising and works out at Crossfit Harrogate, where she is being trained in Olympic weightlifting and gymnastics.
Annelize is a member of the Health Care Professions Council, Chartered Society of Physiotherapy, Acupuncture Association of Chartered Physiotherapists, Society of Musculoskeletal Medicine, Association of Chartered Physiotherapists in Sports and Exercise Medicine and PhysioFirst (Physiotherapists in Private Practice)
Your knowledge, ability to diagnose, and the treatment seemed to me to be quite extraordinary.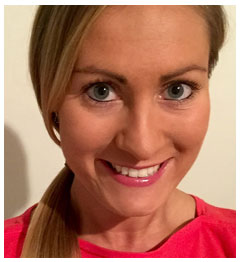 Emma Stewart Emma Stewart BSc (Hons) Sports Science, MSc Physiotherapy, MCSP, AACP, ACPSEM Senior Physiotherapist, HPC Registered
Emma achieved a first class honours degree in Sports Science from Bristol, University of the West of England in 2005. She then went on to complete a Masters degree in Physiotherapy at Brighton University. Since she has gained a variety of experience in the NHS, private and elite sport setting working at various locations throughout England, specialising in musculoskeletal physiotherapy. She has gained postgraduate qualifications in acupuncture and is currently undertaking a Masters degree in Sport and Exercise medicine at Cardiff Metropolitan University.
Emma has extensive experience in assessing and treating patients with a wide variety of musculoskeletal complaints, including those with diverse or complex presentations. She has a special interest in rehabilitating sporting injuries and the shoulder complex.
Sport has been a large part of Emma's life, having competed at a national level in swimming. She likes to keep fit through running, swimming, cycling and has a very keen interest in tennis. So much so, she has combined her passion for physiotherapy and tennis, working as a physiotherapist treating the world's elite tennis players on the Women's Tennis Association, International Tennis Federation and Lawn Tennis Association tours, around the world.
Emma is a member of the Health Care Professions Council, Chartered Society of Physiotherapy, Acupuncture Association of Chartered Physiotherapists and the Association of Chartered Physiotherapists in Sports and Exercise Medicine.
I dread to think where I would have been without your treatment & advise.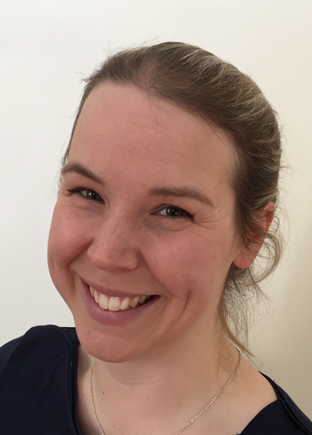 Katy Briggs BSc. (Hons) Physiotherapy MCSP, HCPC registered , APPI ( Level 2)
Katy graduated as a Physiotherapist from Kings College London in 2006. Since then she has worked in a variety of roles and settings both NHS and privately, mainly within the musculoskeletal field. To complement her manual therapy skills as a physiotherapist, she has completed further training in Pilates instruction through the Australian Physiotherapy and Pilates Institute (Level 2) and holds a BTEC level 4 in sports and remedial massage with the North London Sports and Soft tissue Massage.
Katy specialises in musculoskeletal physiotherapy, sports massage and one-to- one Pilates sessions. She is experienced in assessing and diagnosing a wide variety of sports injuries and musculoskeletal conditions. She is passionate about offering the best treatment and management for each individual to improve their health and achieve their goals.
When Katy isn't being a physio, she can usually be found out and about 'mucking about' with horses and riding her horse Billy so that they can compete in local events. She also runs her local Rainbow and Brownie units, which also keeps her busy and very entertained!
Katy is a member of the Health Care Professions Council, Chartered Society of Physiotherapy, and the Australian Physiotherapy and Pilates Institute.
Thank you for giving me my life back.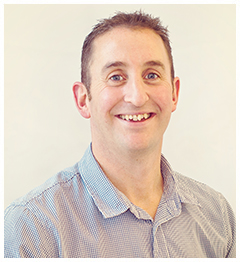 John Drummond BSc (Hons) Podiatry, SCP, HCPC Registered
John has been one of the leading musculoskeletal podiatrists in Yorkshire for the past 14 years with extensive experience in the private, MOD and public sectors. His clinical expertise lies in the diagnosis and treatment of lower limb conditions and injuries. His close working relationship with local physiotherapy practices and Orthopaedic Lower Limb Consultants has broadened his clinical practice and gained him his well respected reputation.
Over the past few years John has developed a keen interest in managing connective tissue/myofascial conditions with specific rehabilitation techniques such as progressive loading. His link with the Harrogate Physiotherapy Practice has lead to the development of a specialist Heel & Foot Pain Clinic specialising in tendon pain, metatarsalgias, Mortons neuroma and adolescent related foot conditions. This service benefits from John's expertise in lower limb biomechanics together with specialist physiotherapy treatment delivered by Harrogate Physiotherapy Practice.
John believes that while theoretical knowledge is an essential part of the diagnostic process, it is also important that we take time to listen to the patient's needs in order to achieve successful treatment outcomes.
John used to be an international swimmer and still trains with a local club where he gives the youngsters a run for their money!
John is a member of the Society of Chiropodist and Podiatrists and Health Care Professions Council.
I can't tell you how impressed I was with the outcome of my session!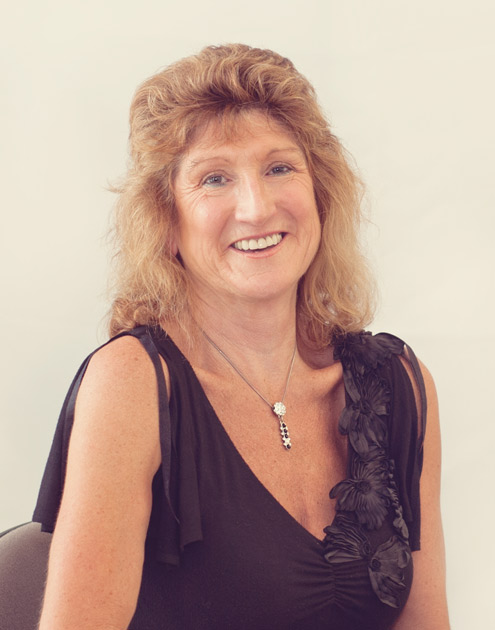 Kay Turnbull
Kay has been with Harrogate Physiotherapy Practice since 2010. She is an integral part of the smooth running of our practice.
Originally from Australia, Kay loves sport and she played hockey to a high level. She keeps fit by going to the gym and walking.
Very happy with all aspects of the service I received. I will recommend to others. Thank you!